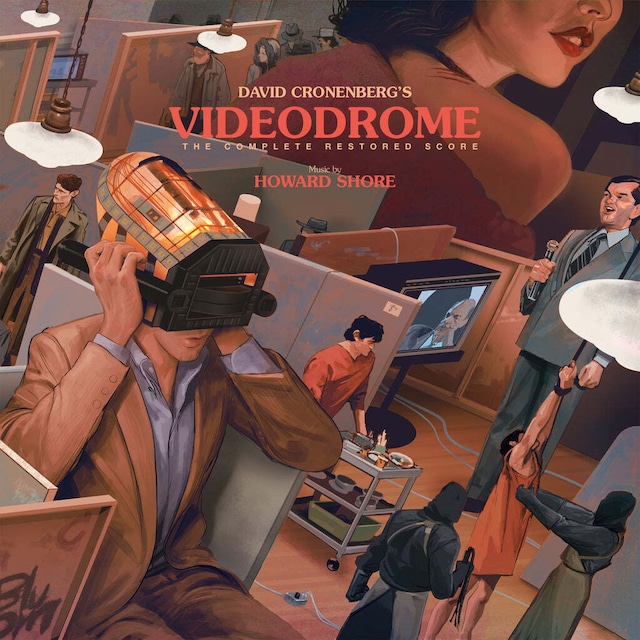 [新品LP] Howard Shore – Videodrome (The Complete Restored Score)
¥7,260 tax included
the last one
Japan domestic shipping fees for purchases over ¥10,000 will be free.
Shipping fee is not included. More information.
[新品LP] Howard Shore – Videodrome (The Complete Restored Score)

レーベル:Mondo – MOND-252, Universal – MOND-252, Backlot Music – MOND-252
フォーマット:レコード, LP, Album, Reissue, Black Vinyl
リリース:2022 2
Barcode : 810041487094

A1 Cable 83
A2 Piercing
A3 Civic TV
A4 Got A Cigarette
A5 Nicki Inside
A6 Come To Me
A7 Samurai Dreams, No. 13
A8 Whipping
A9 In Bed
A10 The New Flesh
B1 Spectacular Optical
B2 Transformation
B3 Gun In Gut
B4 Cathode Ray Mission
B5 Videodrome Is Death
B6 Grenade
B7 Condemned Vessel

Mondo, Backlot Music and Howe Records are proud to present the a soundtrack nearly 40 years in the making: the complete restored score album to David Cronenberg's 1983 masterpiece VIDEODROME.
Restored from the original session masters, and supervised by Howard Shore himself, this is the first time the original score has ever been released in its original form (on Vinyl through Mondo, on CD through our friends at La La Land, and digitally through Back Lot Music).
Produced by Howard Shore and Alan Frey. Featuring original artwork by Rich Kelly, and liner notes by Annette DiGiovanni and pressed on 180 Gram black vinyl.
Add to Like via app
Reviews

(53)

Shipping method / fee

Payment method